Telatek Service Ltd.
"In the management team, we set the goal of increasing project sizes by turnkey deliveries. It was clear to us that achieving this goal requires the development of our working methods. Semat was selected as a partner in developing project activities and the productization of our concept in a practical manner."
Juha Iiponen
CEO
Telatek Service Ltd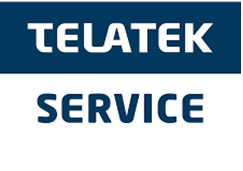 Outline
Telatek group is the leading Finnish supplier of installation, overhaul, quality control and workshop services. 
Telatek Service Ltd specializes on coating and machining jobs, and assembly and installation. 
Challenge
Telatek Service Ltd. Wanted to increase project sizes by turnkey deliveries. In order to achieve that goal Telatek needed to develop their working methods. 
Produced Services & Special Skills
Operational development
Development of project operations 
Value and Solution
Semat designed a light project model for service and maintenance projects for Telatek Service Ltd. The project was implemented using Semat's own development model. The assignment was started with a situation analysis, based on which action proposals were made. 
The new operating models were introduced through coaching and workshops. At the same time, a plan was created for the implementation of other development projects. 
Telatek is now implementing measures in line with their strategy, based on the established models. 
In addition, Semat carried out a study on the productization of turbine maintenance procedures in power plants, based which development action proposals were created as a part of a long-term development plan. 
"For Telatek, cooperation with Semat to develop our operations has been smooth. Semat's client-driven, pragmatic approach has created a good foundation for development. "
Arto Määttä
procurement manager
Telatek Service Ltd
"We created a long-term development roadmap based on the situation analysis. We designed a project operating model suitable for Telatek, in cooperation with project staff. The operating model was adjusted in workshops, which were also used to implement the model for day-to-day operations. "
Tommi Pastila
projektipäällikkö
Semat Ltd
Reference has been translated from Finnish.